How to Design
Step 1

Choose The Item You Want
There are backpacks, pillows, posters, etc. for your choice.
Step 2

Choose The Design
Use the default picture or Upload your own.
Step 3

Arrived Quickly
Make this item a meaningful gift!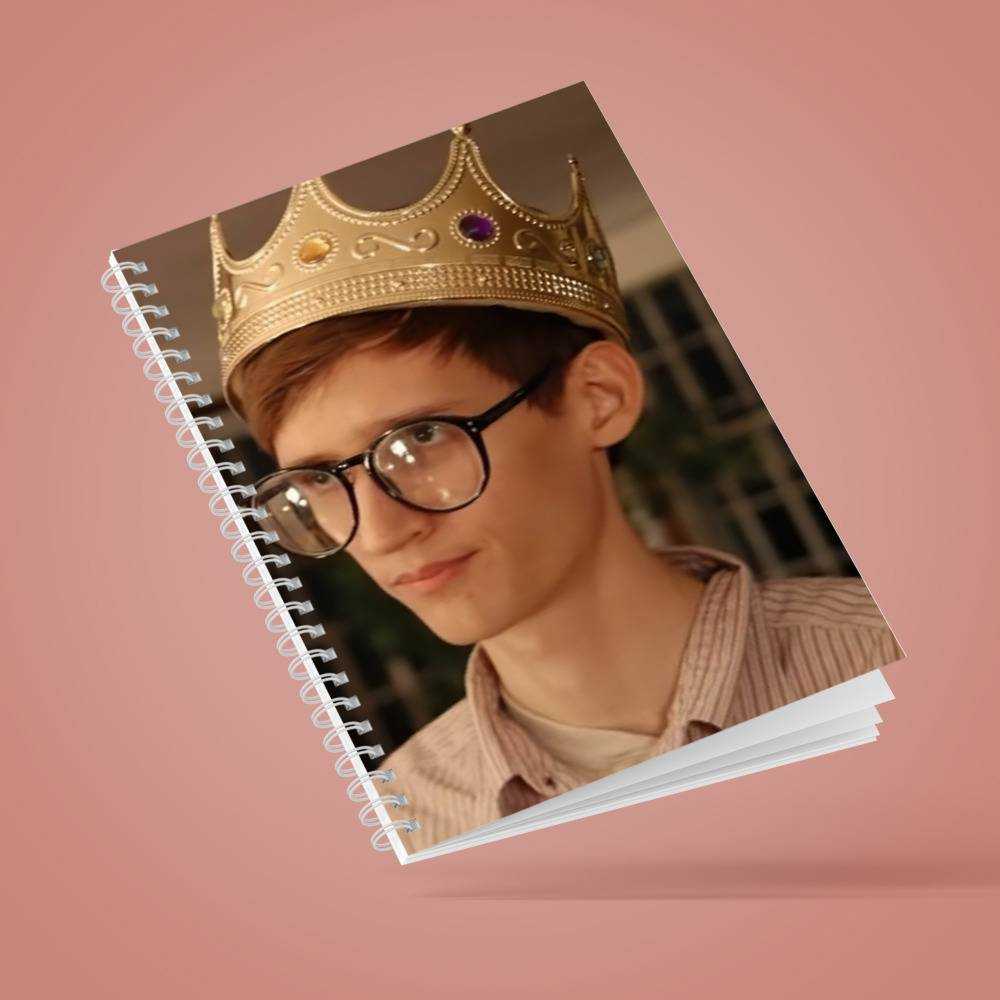 Lemon Demon Spiral Bound Notebook Journal Diary Gift for Fans Neil Cicierega Notebook
description

Write down your dreams in style on these cool spiral-bound journals. You can use this spiral notebook just for your lyrics if you are an artist! Write your Shopping lists, school notes, or poems. A spiral notebook with ruled line paper is a perfect companion in everyday life. Durable printed cover makes the owner proud to carry it everywhere.

Material: Paper

Size: 5.5 x 8.3inch

This item requires 6 - 8 business days to handcraft.
shipping

Free shipping for orders over $49

You can choose the shipping method during checkout:

Standard shipping: $7.99

Arrives 7-15 business days after the production time

Express Shipping: $29.95

Delivery 4-6 business days after the production time
Lemon Demon Merch - About Us
Hello everyone! Welcome to Lemon Demon Merch. This is a warm greeting to all Lemon Demon fans who are looking to show their love for the popular band – Lemon Demon. All hail to Lemon Demon, a music project that's been rocking the scene for over a decade — and shows no signs of stopping. With songs spanning multiple genres and decades in the period, this band is in it for the long haul. The Lemon Demon Merch is a place that carries a wide range of Lemon Demon-inspired items so that every fan can show off their favorite in a whole new way.
Who is Lemon Demon?
Lemon Demon is a musical project and band created by American comedian and musician Neil Cicierega in 2003 in Boston, Massachusetts. Most Lemon Demon music is performed solely by Cicierega, who is the project's sole official member, but a full band is usually assembled for live performances. Cicierega previously released instrumental music and several remixes of video game music under the monikers "Trapezoid" and "Deporitaz".
In live performances, Lemon Demon consists of Neil Cicierega on vocals and keyboard, Alora Lanzillotta on bass guitar, Chooch on guitar, Greg Lanzillotta on drums, and occasionally Dave Kitzberg on guitar and backing vocals. In early years, the drums used to be prerecorded and played by Professor iPod until an actual drummer was recruited for live performances by the name of Tony Wry. Tony Wry would then quit the band in November 2008 to move to Detroit. Alora's brother, Greg Lanzillotta would later take his place for later performances. Lemon Demon's live performances have mostly been at open mics and have also included a performance at Neil's sister's wedding and performances, one at Awesomefest 2006, and several on Neil's sporadic internet radio show, Hooray Radio.
What Items Are Available at Our Lemon Demon Merch Store
Here, at our Lemon Demon merch shop, you can find a great selection designed and manufactured just for you! And the best part is, this is a Lemon Demon online one-stop-shop so now you won't have to run errands to the mall to purchase Lemon Demon merchandise. You can not only find apparel in our store but also many more other products you can think of! The diverse collection includes a whole lot of accessories such as phone cases, keychains, posters, cards, mugs, and even notebooks and Luggage Tags. Besides that, you can also find household decorations including pillows, canvas, wall clocks, and lamps to show your complete dedication to the band.
This Lemon Demon T-Shirt is the ideal way to express your enthusiasm for the summer season. The Lemon Demon T-Shirt features on this tee provide just the right amount of sophistication to their otherwise slightly casual style. They're also a great way to stand out from the crowd this time of year, especially when paired with dark denim jeans and a pair of sneakers.
If you are looking for a unique way to decorate your space, then this is it! Not only does it look cool but also feels great too! The Lemon Demon pillow features the classic band design that we all know and love so much! The design is colorful, and it's sure to give a pop of color to any room! It is also soft, durable, and machine-washable. It is also a perfect gift idea for friends, family members, singers, co-workers, and anyone else you can think of!
Our Mission – Customers come first!
Our mission – Lemon Demon Merchandise Store is to always respect customers and bring value to life, helping you to feel comfortable when coming to our website after every tiring working hour. We are committed that customer satisfaction always coming first, treating our customers with the utmost respect and providing them with the highest quality service they deserve. Additionally, the prices are kept affordable and minimal for all fans to enjoy some Lemon Demon merch.
So, wait no more! And take a moment out from your busy schedule and browse through our catalog and find the ideal Lemon Demon merch you've been looking for.